Whew.
The end is so close!!
This is the LAST chapter in our book study of The Next Step in Guided Reading. Since there was an uneven number of chapters, Erin and I split this chapter. She got the short end of the deal- her part of the chapter is longer! LOL!

Erin's post focuses on helping Emergent and Early Readers. You can read her post here.
This post focuses on helping Transitional readers.
Dr. Richardson shared this quote from the amazing Dick Allington. It summarizes all my thoughts about teaching pretty much in general, so I felt I had to share it.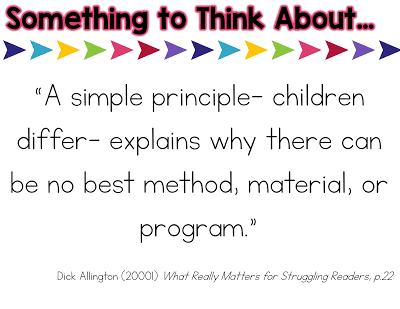 Perfect right?
Dr. Richardson DID share some ideas how of how to support struggling readers that need help in a specific area of focus. I created a chart to share some of these ideas.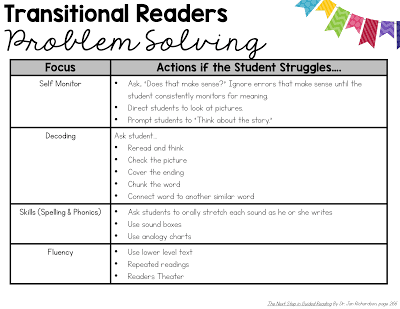 You can click on the picture to download the file
FREE
.
I actually did this with my students. We were lucky enough to have a teacher that had extra time in her day pull some of our kids. It didn't take very long- only 15 minutes per child. It can make a HUGE difference. We actually used it as a strategy for students with a learning disability. I found this video online and thought it was a great explanation and model.
To wrap up this chapter, I want to share the intervention notes sheet Erin created! It would be perfect for documenting and extra interventions.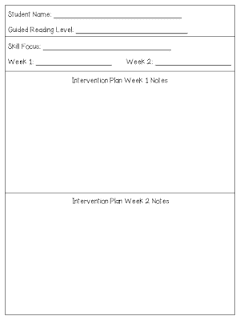 Just click on the picture to grab it from
her post
!
If you are looking for MORE guided reading support, check out my
Guide to Guided Reading
pack. To celebrate the need of this book study is will be 30% until July 28th, 2016.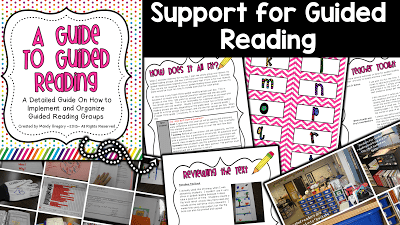 If you are looking for more strategies to support struggling readers, please make sure to check out
this post
.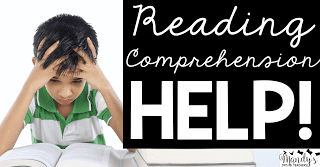 It has tips to help with reading comprehension AND a chance to sign up for a FREE newsletter FULL of tips for guided reading.
I hope this book study helped you wrap your brain around the beast that is guided reading!!
If you want to catch up, click below to see the posts about the past chapters.
Use this image to pin for later!