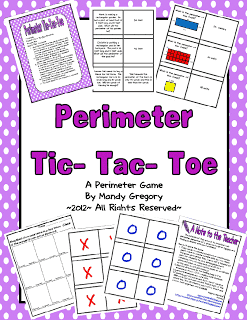 I have just finished my latest tic-tac-toe game. I created Perimeter Tic-Tac-Toe and will soon be finishing Area Tic-Tac-Toe. This is a partner math game that gives students practice solving word problems involving perimeter and also finding the perimeter of basic shapes.
I just added a new recording sheet to hold students accountable for the game!
I will be giving away 3 FREE copies of the game to three lucky winners picked by a random number generator on Sunday, March 4th.
To enter please leave a comment below with your email address. If you are not a follower of my blog, I would love to have you click that follow button, too!
If you are not a winner : ( this will be in my Teachers Pay Teachers store for $2.00!
Happy Read Across America Day!!