I went to IKEA this weekend. Does anyone else love that place as much as I do? Half of our home is furnished by IKEA and I love the way it looks. I am into the slightly traditional styles instead of the modern styles. Luckily they are bringing in more traditional style items.
But I digress.
So I went to IKEA this weekend and LOOK what I found! How cute is this guy?!?!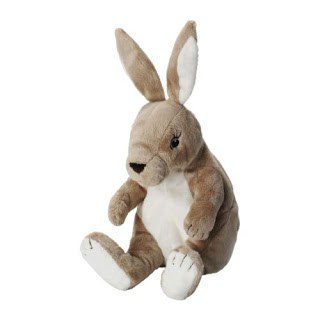 I fell in love with this sweet, little, stuffed guy. He was in the baby section and was a decent size- almost 8 inches tall. At first I snagged him for my little girl, but she already has a million stuffed animals.
And then I started thinking of my classroom.
Which led me to the idea of a class pet. Bunnies are often class pets, right? Last year I posted about
Gingerbread Fred.
The students LOVED him! I think the first month of school we will have our class pet go home with a different student each night! Who will the pet be? The cute fuzzy-wuzzy bunny above!
I think I will let the students name him…it could be a fun graphing intro maybe?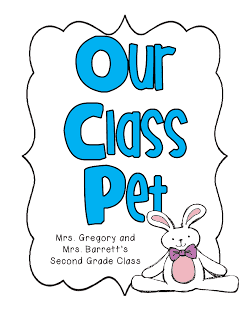 I am going to put this on iron on transfer paper and use it to decorate a canvas bag. Which reminds me, I never did this for Gingerbread Fred so I need to make him one, too! I think I am coming up with the beginning of my Monday Made It! Then I am going to print another copy of the page out, cut out around the fancy border and glue it onto the cover of a composition notebook.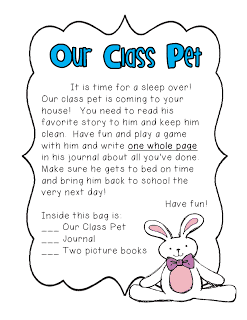 I will glue in a copy of the sheet onto the front inside cover. I am also going to laminate the sheet to keep inside the bag.
I also ordered these two books from Amazon (affiliate links which mean I may receive a small commission from any purchases through the links below)
for the kids to read to our class pet each night! I thought they looked super cute!
The best part about this lil' cutie? He was only $4.99! I picked up TWO in case something happens to the first one and he needs to take a bath….or take a visit to the dumpster, or something like that!