So much to type, but so tired tonight after my first day back. I am jotting down, "Post a REAL blog post!" on my to do list! Will do it soon!
Congratulations to the winners of my Geometry Supplemental Unit!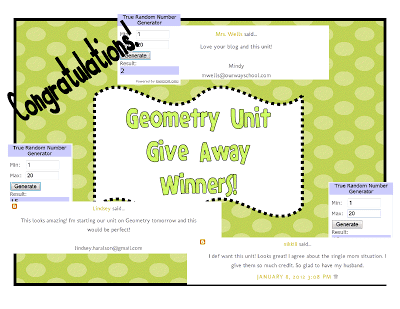 Congratulations Lindsey, Mindy and Nikki8! Nikki, if you will please email me at mandyholland@hotmail.com I will sent the prize to you! Lindsey and Mindy, I am off to email it to you! Thank you so much for all the comments!