This post is for all the third grade, Georgia teachers out there. That may be about 2 people that follow my blog, but eh. This is a hard-to-find-stuff-for topic.
In third grade this year students need to learn the five regions of Georgia, the plants and animals that live in each, as well as adaptations and habitat changes. Whew. It is the unit that never ends. To keep everything organized with my students because it is SO MUCH information, we create this flip book.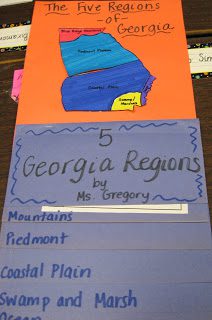 Inside each "flip" the students glue in a (very) simple research page that looks like this: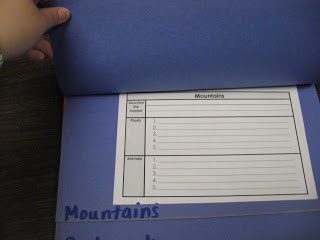 This is all glued to a large piece of 12 x 18 inch piece of construction paper with a puzzle map of Georgia the students color and cut out. I don't feel right sharing the puzzle, since I didn't make it : (. So sorry. I am not sure who did originally make it so I can't even give credit! I am sure any map of Georgia would work.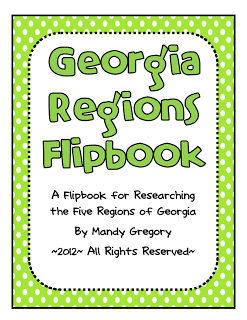 It can be hard to find resources for this unit. My county has these adorable mini books that have been provided for downloading, but once again they are not mine and it is a copy right issue. But here is what I HAVE found: