Does anyone else love a good deal? Is the dollar section your Kryptonite? I just.can't.handle.the.temptation.
I went yesterday to Target to pick up a few things ad thought I would just "check out" the dollar section. Bad idea. It is more like the $13 dollar section! LOL!
Look at what I found!!!!!!!!!!!!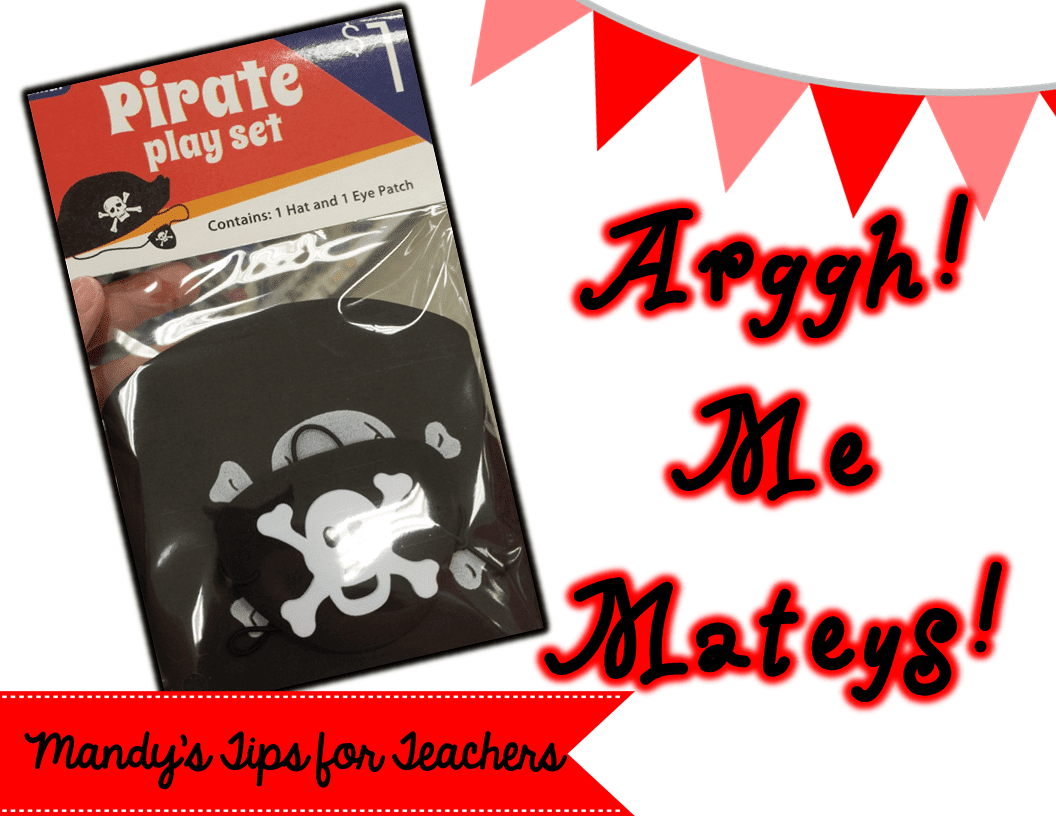 They had these awesome foam pirate hat and eye patches for only $1!!!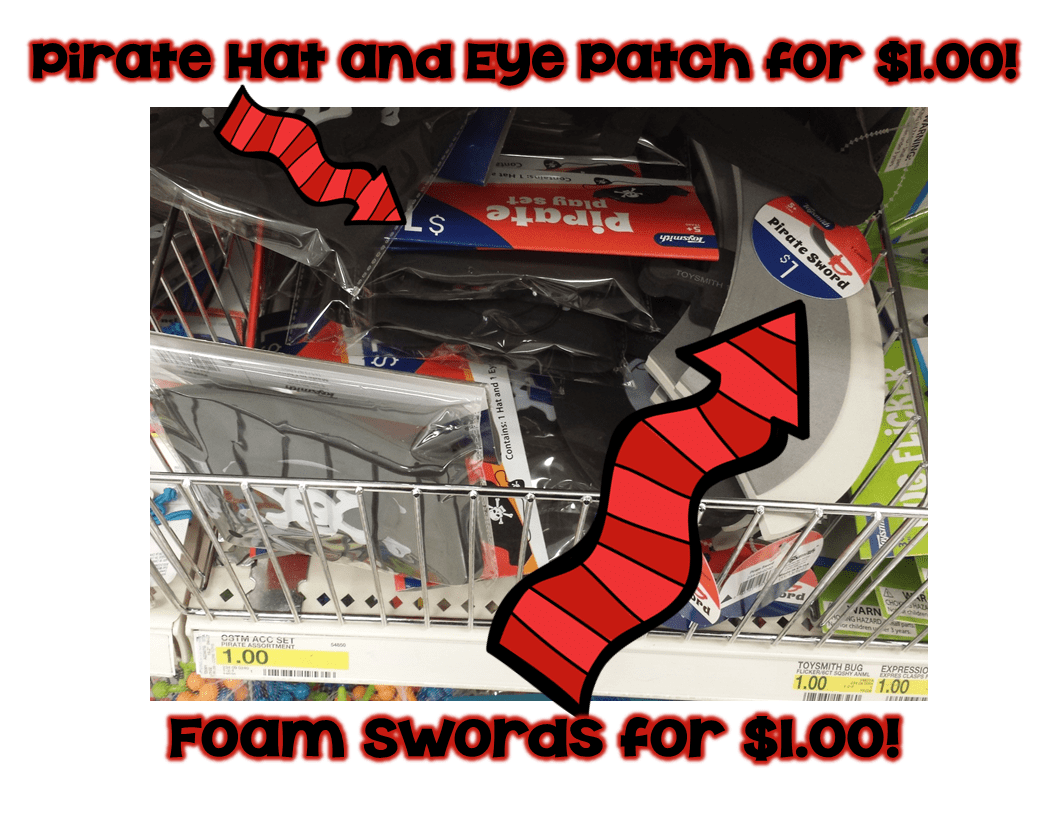 They also had these adorable foam swords for only $1!!!
How perfect would these be to use as props for the Readers Theater, "How I Became A Pirate??"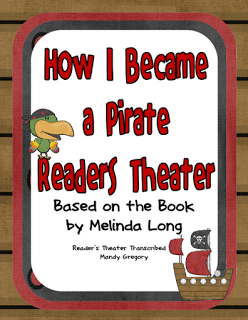 You could even by the packages and split up the hats and eye patches to stretch a dollar! For $10 you could outfit your whole class!!!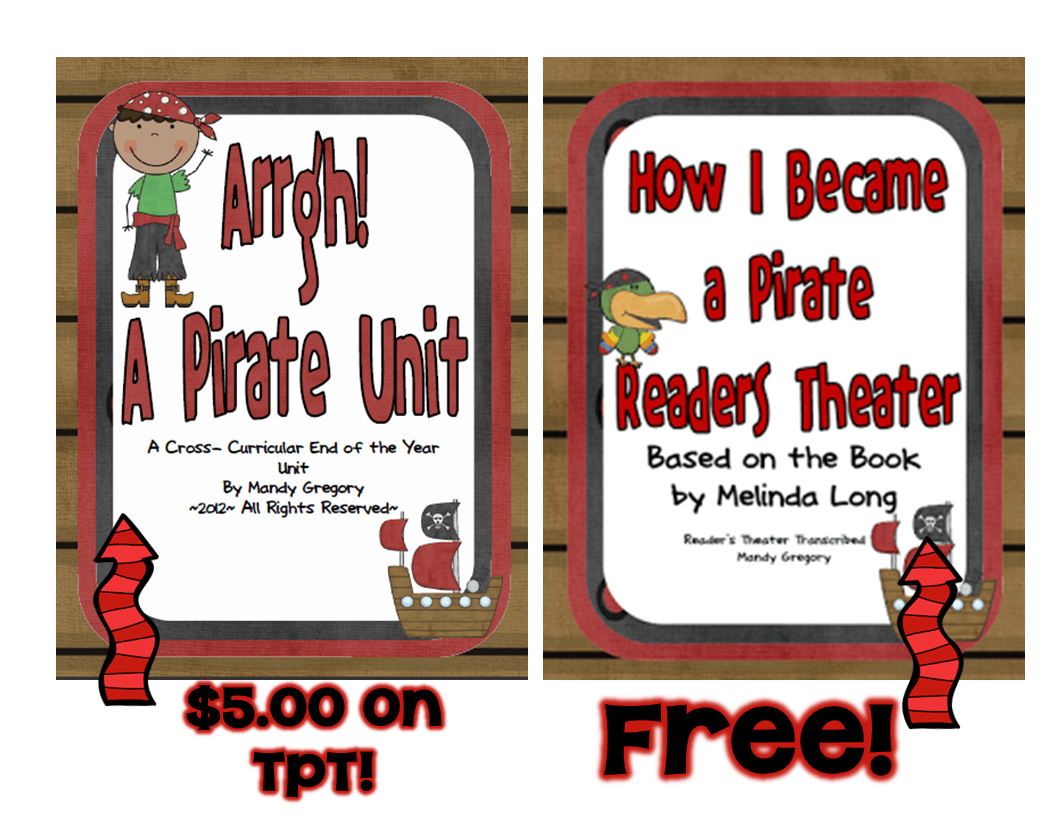 Do you have the same dollar section sickness? Do you think we can get a sick day out of that 😉 ?????