I am thrilled to be taking part in Zip-a-Dee-Doo-Dah's Twelve Days of Christmas giveaway!
I love all these ladies! I feel so honored to have my picture up there with them! You will win either a $5 credit from each store or a product! Yay!
You will also win a $30 Starbucks card! Whoop!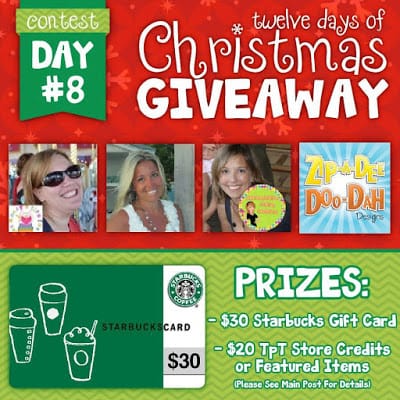 Make sure to enter here before it is too late!!